San Diego County Commercial Conventional Water Heaters
San Diego County Commercial Conventional Water Heaters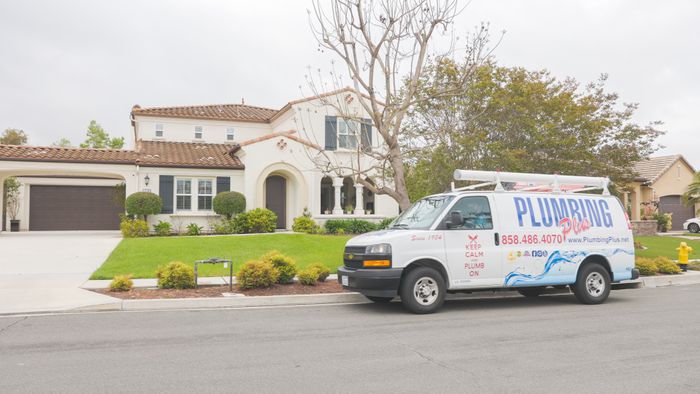 Commercial Conventional Water Heater Services from Plumbing Plus
Whether you need to replace an aging unit or install a new one, Plumbing Plus in San Diego County, CA, is the expert commercial plumbing and drain company you should use. Our highly qualified technicians are experienced in all aspects of traditional water heater installation and repair, and can handle any challenge that comes their way. The advantages of using Plumbing Plus for commercial conventional water heater services include:
Equipment and Expertise
At Plumbing Plus, we are equipped with top-of-the-line commercial conventional water heater products designed to last for years. We know the importance of using high-quality materials to ensure a hot water system that is reliable and efficient. We also have the knowledge and skills necessary to install and repair traditional water heaters to the highest safety standards. Our technicians are highly experienced and can handle the most complex traditional water heater issues with ease.
Customized Solutions
Our experienced technicians also understand the unique needs of commercial and industrial customers. That's why we offer customized solutions to meet the specific requirements of our clients. Our team will work with you to determine the best product option and create a tailored solution that delivers maximum efficiency. We'll also help to determine the best installation methods to ensure that your system operates as expected.

We strive to put a smile on every customers' face and provide 5 star service.

24/7 Emergency Services
We know that emergencies happen which is why we are available when you need us.

Personalized Service
We provide a boutique, personalized experience to every customer.

Utilize Advanced Technology
We use the latest systems and technology to make every job run smoothly.

Strong Reputation
We have a good reputation for being available and reliable.

Established Business
We have been serving San Diego since 1984, with quality plumbing services.
Why You Should Choose Plumbing Plus?
For reliable commercial conventional water heater services, look no further than Plumbing Plus in San Diego County, CA. Our specialists have the expertise and equipment necessary to successfully install and repair traditional water heaters for commercial and industrial customers. Contact us to discuss your requirements and get a quote today.