Plumbers You Can Trust Serving All of San Diego County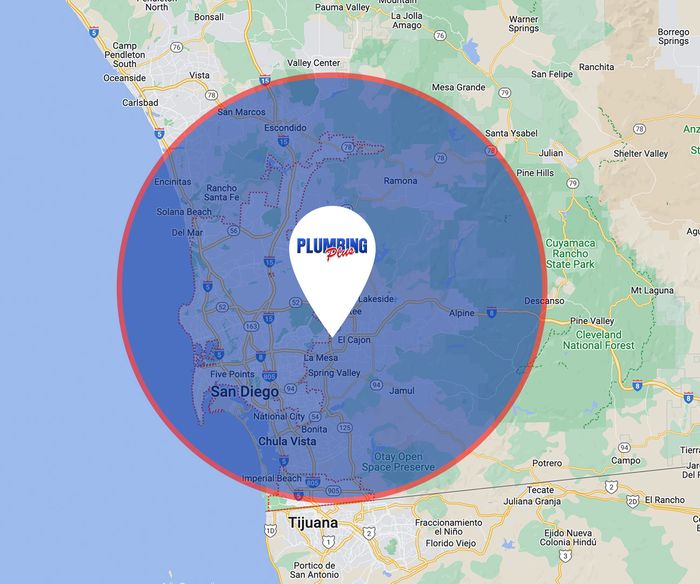 There When You Need Us the Most
When it comes to your home plumbing, you need a company that can handle any problems you have as they come up. At Plumbing Plus, we are committed to providing quick resolutions and the best customer service possible.
In addition to top-notch services, we also provide emergency services to all of our service areas. We know that plumbing issues arise at the most unfortunate times, but you don't have to handle it alone — we are here for you and your family. No matter the problem you are facing, Plumbing Plus is always prepared to send you aid as fast as possible. For this reason, our trucks are always fully stocked with the equipment to assist you in your time of need.
Call Now for Plumbing Services in San Diego County
Plumbing Plus proudly offers a wide range of high-quality plumbing solutions at a price that is easy on the budget. Whether you just need a simple fix or have a complex project in mind, our expert plumbers can handle it. We are passionate about our work and strive to do the job right the first time, every time. More importantly, we care about your experience, so we are committed to going the extra mile to leave you completely happy and satisfied.
If you live in San Diego, or anywhere within our wide service area, let Plumbing Plus take care of all your plumbing needs. Call us at 858-260-3140!
What our customers are saying

I highly recommend Plumbing Plus!
"Our water regulator and shut off valve started leaking over the weekend. I contacted Plumbing Plus on Sunday afternoon via their contact us form on their site. Christina reached out to me Monday morning to share availability for someone to come out later that afternoon. 30 min before their arrival I received and automated text with information about a technician being dispatched to my house. Jordan was professional and courteous; he talked me through his assessment, estimated cost and answered all my questions. Work was clean, efficiently, and ahead of schedule. Jordan took my payment via tablet and photos of the work and invoice were sent instantaneously. I highly recommend Plumbing Plus!"
- Mel C.

They were super intelligent and easy to talk to
"I called this company based on the reviews and was so happy I did. Two mechanics named Gilbert and Edgar showed up to my front door on the same day and were dressed in their snazzy uniforms and big smiles on their faces. They were super intelligent, easy to talk to, and answered all my questions from start to finish about the process of replacing my water heater and all the codes the new one had to meet. Then Edgar checked every single faucet and shower head in my house to make sure the water pressure and temperature was up to par. I highly recommend Plumbing Plus especially Gilbert and Edgar."
- Angela E.

This company is awesome!
"This company is awesome! Our condo complex has a 100 gallon hot water heater that went out and was leaking all over the utility room. After calling around to a few companies who said they weren't sure if they could do the job, quoted us outrageous prices, or just didn't call us back, Plumbing Plus absolutely saved the day. They had very fair pricing and said they could get it done that day. The plumber who came out, Gilbert, was friendly, helpful, and knowledgeable. He explained what he was going to do and got the job done! We are extremely happy with the service we received and will be using Plumbing Plus again!"
- Drake L.