FINDING A GREAT PLUMBER DOESN'T HAVE TO BE A DRAINING EXPERIENCE!
Plumbing problems can happen when you least expect it so we offer the best service and financing available so you can keep calm while we plumb on.

Your Top Choice for quality Plumbing Solutions
Each member of the Plumbing Plus team is an expert in virtually any plumbing service you may require. We always strive to be exceptional in every job we take on. Whether you need a small fixture repair or a full-scale repipe, we take care of your matter you with the utmost attention to detail to ensure a job done right, every time. Plumbing Plus is even available for same-day appointments and 24-hour emergency services, so you won't have to go through another day without a working plumbing systems. We also offer flexible payment options to fit your budget.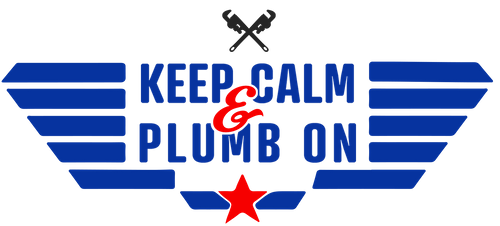 San Diego County Plumbers
Staff at Plumbing Plus are often asked, "what does the 'plus' stand for?" Our answer is that our plumbers in San Diego are dedicated to going above and beyond for our customers, providing the extra 5 Star services that our commercial and residential customers need and deserve. Our PlumbStar Members receive extra special discounts, priority scheduling, even better warranties. Ask us how you can become a member today. Our 5-star plumbing services and repairs are always focused on the health, safety and comfort of all our valued customers throughout San Diego and the surrounding communities.
Why Choose Us?
The Plumbing Plus Difference

We strive to put a smile on every customers' face and provide 5 star service.

24/7 Emergency Services
We know that emergencies happen which is why we are available when you need us.

Personalized Service
We provide a boutique, personalized experience to every customer.

Utilize Advanced Technology
We use the latest systems and technology to make every job run smoothly.

Strong Reputation
We have a good reputation for being available and reliable.

Established Business
We have been serving San Diego since 1984, with quality plumbing services.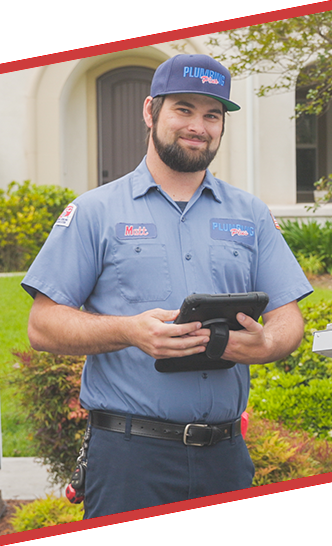 ​Experience the Plus with Our Same-Day Plumbers in San Diego
For more than 35 years, our plumbers have established ourselves as the premier choice for all your plumbing needs, whether you need an emergency repair, are looking to upgrade your bathroom fixtures, need water heater services, or any other plumbing service you need. We guarantee a job that is done on time and at an affordable and fair price.
Plumbing Plus is also your source for environmentally friendly and highly efficient plumbing products. Whether you want to conserve your water consumption with low-flow fixtures or upgrade to energy-saving tankless water heaters, you've come to the right place. We are the leading plumbing company in San Diego, and the surrounding areas for our commitment to providing green plumbing services and products.​
What our customers are saying

I highly recommend Plumbing Plus!
"Our water regulator and shut off valve started leaking over the weekend. I contacted Plumbing Plus on Sunday afternoon via their contact us form on their site. Christina reached out to me Monday morning to share availability for someone to come out later that afternoon. 30 min before their arrival I received and automated text with information about a technician being dispatched to my house. Jordan was professional and courteous; he talked me through his assessment, estimated cost and answered all my questions. Work was clean, efficiently, and ahead of schedule. Jordan took my payment via tablet and photos of the work and invoice were sent instantaneously. I highly recommend Plumbing Plus!"
- Mel C.

They were super intelligent and easy to talk to
"I called this company based on the reviews and was so happy I did. Two mechanics named Gilbert and Edgar showed up to my front door on the same day and were dressed in their snazzy uniforms and big smiles on their faces. They were super intelligent, easy to talk to, and answered all my questions from start to finish about the process of replacing my water heater and all the codes the new one had to meet. Then Edgar checked every single faucet and shower head in my house to make sure the water pressure and temperature was up to par. I highly recommend Plumbing Plus especially Gilbert and Edgar."
- Angela E.

This company is awesome!
"This company is awesome! Our condo complex has a 100 gallon hot water heater that went out and was leaking all over the utility room. After calling around to a few companies who said they weren't sure if they could do the job, quoted us outrageous prices, or just didn't call us back, Plumbing Plus absolutely saved the day. They had very fair pricing and said they could get it done that day. The plumber who came out, Gilbert, was friendly, helpful, and knowledgeable. He explained what he was going to do and got the job done! We are extremely happy with the service we received and will be using Plumbing Plus again!"
- Drake L.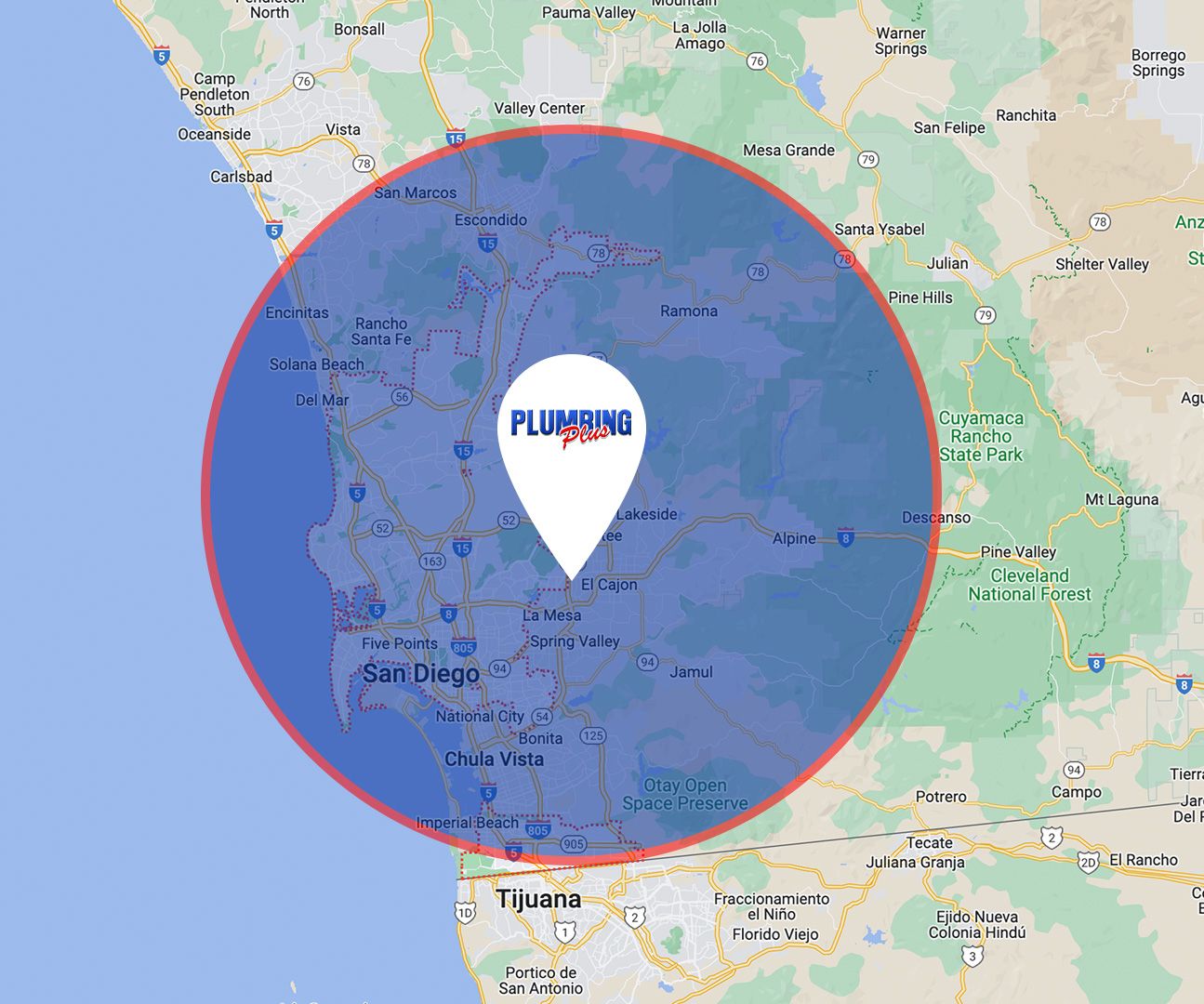 Areas We Serve Plumbers You Can Trust Serving All of San Diego County