San Diego County Commercial Emergency Plumbing Services
San Diego County Commercial Emergency Plumbing Services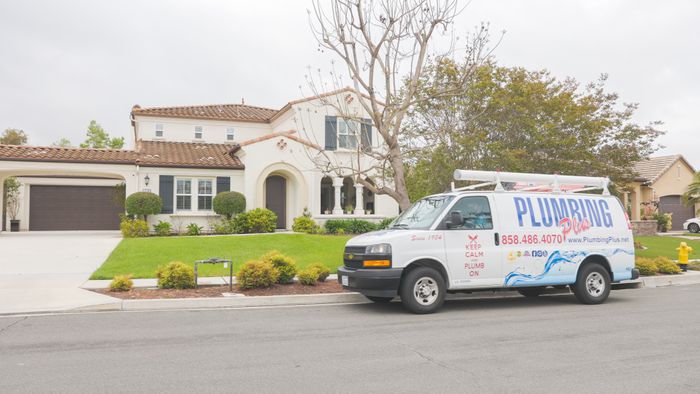 Plumbing Plus – San Diego's #1 Commercial Plumbing and Drain Company
Plumbing Plus is a leading provider of commercial plumbing and drain services in San Diego County, California. We specialize in emergency plumbing services, including water heater repairs, drain clogs, sewer line replacement, leak detection, pipe installation, water pressure repair, and more. We are committed to delivering reliable services at competitive prices, backed by a team of highly skilled and experienced plumbing and drain technicians. Our mission is to exceed our client's expectations when it comes to commercial plumbing and drain services.
Our Comprehensive Plumbing and Drain Services
At Plumbing Plus, we understand that time is critical in case of an emergency plumbing issue. This is why we offer comprehensive solutions for all your commercial plumbing and drain needs. We offer services ranging from simple drain unclogging to complicated water heater installations. Some of our comprehensive emergency plumbing services include:
Water heater repair, installation, and replacement
Drain cleaning and clogs
Pipe and sewer line replacement
Leak detection and repair
Water pressure repair
Sewer line inspection and cleaning
Gas line service and installation
We also specialize in preventive maintenance services such as plumbing system maintenance, gas piping system maintenance, and water heater maintenance. We offer these services to help you identify and repair any plumbing issue before it becomes a bigger problem.
Why Choose Plumbing Plus for all Your Commercial Emergency Plumbing Services
At Plumbing Plus, our team of licensed and certified plumbers have the experience and know-how to address all types of plumbing and drain issues. We are committed to providing top-notch service and timely response for all emergency plumbing needs.
Whether you need drainage solutions, pipe replacement, water heater repair, or leak detection, Plumbing Plus is your go-to provider of commercial emergency plumbing services in San Diego.

We strive to put a smile on every customers' face and provide 5 star service.

24/7 Emergency Services
We know that emergencies happen which is why we are available when you need us.

Personalized Service
We provide a boutique, personalized experience to every customer.

Utilize Advanced Technology
We use the latest systems and technology to make every job run smoothly.

Strong Reputation
We have a good reputation for being available and reliable.

Established Business
We have been serving San Diego since 1984, with quality plumbing services.
Our Commitment to Quality Plumbing Services
At Plumbing Plus, we are committed to always providing top-notch emergency plumbing services at competitive prices. We understand the importance of using the right equipment and conducting safe and precise work. Our experienced technicians are trained to diagnose and repair plumbing and drain problems using only the best quality equipment and materials. We are proud to be a trusted provider of commercial emergency plumbing services in San Diego for over 30 years!