San Diego County Commercial Gas Plumbing Services
San Diego County Commercial Gas Plumbing Services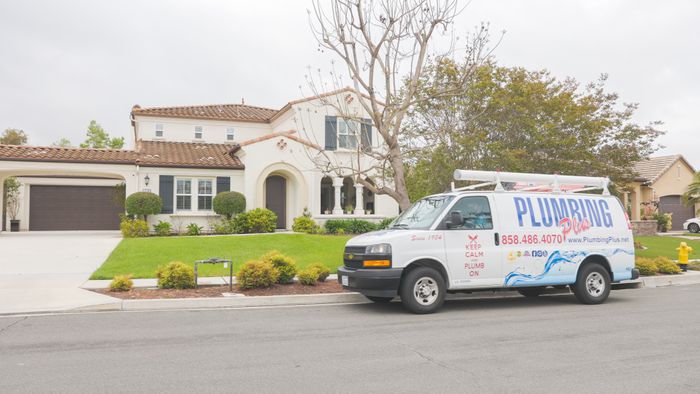 Plumbing Plus: Commercial Gas Plumbing Experts in San Diego County
When it comes to commercial gas plumbing services, nobody touches Plumbing Plus in San Diego County. Serving both small and large properties, we specialize in finding the right solutions to fit your gas plumbing needs. Whether it's the installation of a new plumbing system, preventing existing plumbing problems from occurring or dealing with emergency plumbing situations, we have the expertise and tools necessary to keep your commercial property safe and running smoothly.
Why Choose Plumbing Plus?
At Plumbing Plus, we understand the unique needs of customers when it comes to gas plumbing. Not only do we have years of experience in the field, but we also bring the necessary tools and expertise to get the job done right the first time. Our team consists of highly-skilled plumbers who understand how to handle every type of gas plumbing project effectively and in a timely manner. We pride ourselves on offering excellent service at competitive prices, and our team will work with you to find the best solution for your commercial property.
Services We Offer
At Plumbing Plus, we offer a full suite of gas plumbing services to meet the needs of any property. Our services include installation of main gas lines, installation of gas appliances and boilers, maintenance and repair of existing systems, and emergency plumbing repairs. With our expansive list of services, you can rest assured that your commercial property's gas lines and appliances will be taken care of in a quality and timely manner.

We strive to put a smile on every customers' face and provide 5 star service.

24/7 Emergency Services
We know that emergencies happen which is why we are available when you need us.

Personalized Service
We provide a boutique, personalized experience to every customer.

Utilize Advanced Technology
We use the latest systems and technology to make every job run smoothly.

Strong Reputation
We have a good reputation for being available and reliable.

Established Business
We have been serving San Diego since 1984, with quality plumbing services.
Why Plumbing Plus For Commerical Gas Plumbing
When it comes to choosing a commercial gas plumbing services company, trust Plumbing Plus. With years of experience and a dedicated team of specialists, we can ensure that your gas plumbing needs are met quickly and with the highest level of quality. We are available for both regular maintenance needs and emergency services, so you don't have to worry about a delay in getting your property back to normal. For all your commercial gas plumbing needs, choose Plumbing Plus.