San Diego County Commercial Plumbing Reroute
San Diego County Commercial Plumbing Reroute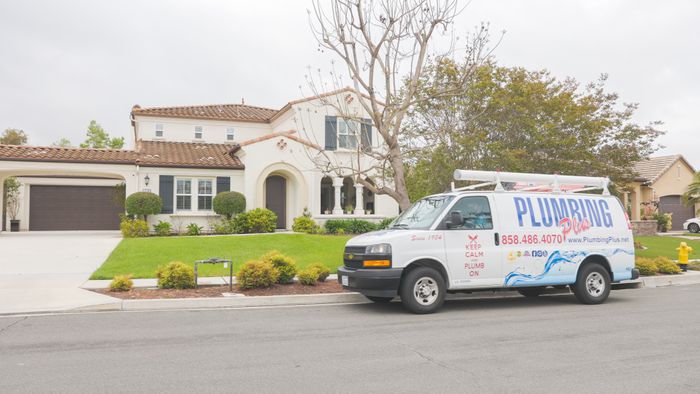 Plumbing Plus: Commercial Plumbing and Drain Services in San Diego County, CA
Plumbing Plus is the commercial plumbing and drain services leader in San Diego County. Our team of experienced professionals is dedicated to providing high-quality commercial plumbing services for businesses and organizations. With a combination of knowledge, experience, and the latest plumbing techniques, we take care of all your commercial plumbing needs. Our team is focused on exceeding all your expectations and delivering superior results. Whether you need to reroute plumbing for a restaurant, install new fixtures for a retail store, or upgrade water piping for a government building, Plumbing Plus is the company to call.
Quality Work You Can Trust
Plumbing Plus has 30+ years of experience servicing commercial spaces across San Diego County. Our team has the expertise to handle all types of commercial plumbing issues, reliably and efficiently. We understand the hectic schedule of a business and will work with you to set up flexible appointment times that accommodate the demands of running a business. All our work is backed by a client-friendly warranty, which ensures that all repairs are done to industry standards and your satisfaction is guaranteed.
Fast and Focused Services
Plumbing Plus technicians are always experienced and knowledgeable when it comes to delivering commercial plumbing services. We understand the importance of getting the job done right and on time. That is why we always arrive to the job site with the right tools and equipment to ensure faster delivery of services. Our commitment to getting the job done right also means that we don't sacrifice the quality of the service in order to provide speed. You can count on us to make sure your job is done on-time and with the highest quality results.

We strive to put a smile on every customers' face and provide 5 star service.

24/7 Emergency Services
We know that emergencies happen which is why we are available when you need us.

Personalized Service
We provide a boutique, personalized experience to every customer.

Utilize Advanced Technology
We use the latest systems and technology to make every job run smoothly.

Strong Reputation
We have a good reputation for being available and reliable.

Established Business
We have been serving San Diego since 1984, with quality plumbing services.
Why You Should Choose Plumbing Plus for Your Commercial Plumbing Re-Route Services
By choosing Plumbing Plus for your commercial plumbing re-route services in San Diego County, you can rest assured knowing that you will receive top-notch work at unbeatable prices. Our experienced and highly dependable team of technicians takes the stress out of managing your business's plumbing needs. With a commitment to customer satisfaction and quality work, our services are unmatched in the industry. We are focused on providing the best quality services to our customers, quickly, efficiently, and most importantly, affordably.