San Diego County Commercial Slab Leak Detection
San Diego County Commercial Slab Leak Detection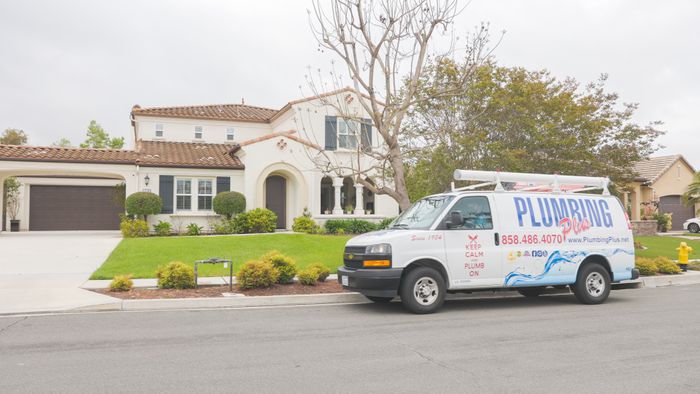 Plumbing Plus Commercial Slab Leak Detection: Why You Should Trust Us for All Your Business Needs
When it comes to commercial plumbing and drain issues, rely on Plumbing Plus. With years of experience providing commercial slab leak detection and repair services in San Diego County, CA, we guarantee that your business' plumbing requirements will be taken care of in a timely, safe, and effective manner.
Our Focus on Quality
For over 30 years, Plumbing Plus has served San Diego County businesses and homeowners. Not only do we have years of experience providing commercial slab leak detection services, but we also provide residential and commercial plumbing and drain solutions. Our team of experienced plumbers can handle tight spaces, challenging installations, and so much more. Our company stays up to date with the latest technological advancements within the plumbing realm so that we can offer our customers the best service and products.
A Comprehensive Range of Services
At Plumbing Plus, we understand the value of your business time and money. That is why our team is dedicated to working effectively and efficiently to meet all of your commercial plumbing needs. We specialize in commercial slab leak detection and repair, and can quickly diagnose issues and develop repair plans that are tailored to your business's needs. With expert troubleshooting skills, advanced tools and detection equipment, and the knowledge needed to resolve all types of slab foundation leaks, Plumbing Plus is the company you are looking for.
When you need reliable and experienced commercial slab leak detection services, count on Plumbing Plus. Our team is standing by to provide you with a variety of services. From in-building, aboveground, and underground leak detection to the installation of plumbing fixtures, pressure pipes, gas piping, and water lines, we can do it all. We have the tools and expertise needed to repair any type of slab leak and guarantee that your business will be back up and running in no time.

We strive to put a smile on every customers' face and provide 5 star service.

24/7 Emergency Services
We know that emergencies happen which is why we are available when you need us.

Personalized Service
We provide a boutique, personalized experience to every customer.

Utilize Advanced Technology
We use the latest systems and technology to make every job run smoothly.

Strong Reputation
We have a good reputation for being available and reliable.

Established Business
We have been serving San Diego since 1984, with quality plumbing services.
Our Commitment to Quality Plumbing Services
o matter what your plumbing and drain needs may be, the experienced and knowledgeable team at Plumbing Plus is here to help. With years of experience, advanced tools and technologies, and complete dedication to customer satisfaction, you can count on us for all your commercial slab leak detection and repair needs. Call us today and let us show you why your business should partner with Plumbing Plus for all your commercial plumbing and drain needs.