San Diego County Commercial Tankless Water Heaters
San Diego County Commercial Tankless Water Heaters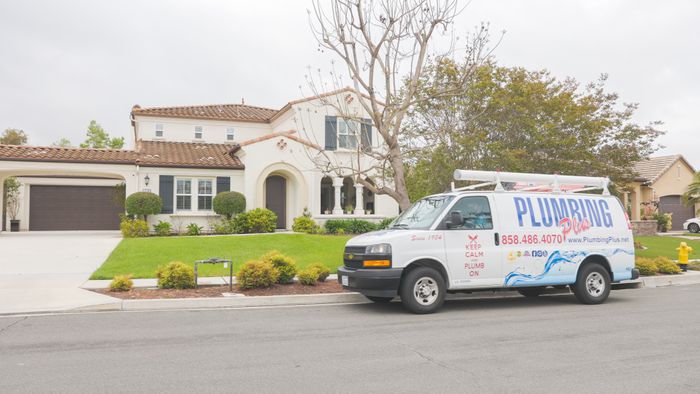 Plumbing Plus: The Best Commercial Plumbing and Drain Company in San Diego County
San Diego County is home to numerous commercial and residential properties, each requiring specific plumbing and drain services. Taking care of these properties requires expertise and the right team of plumbing contractors. This is where Plumbing Plus comes in. As a leading commercial plumbing and drain company in San Diego County, Plumbing Plus meets all of the plumbing and drain needs of the area's commercial and residential properties.
Reliability and Quality
The number one factor when selecting a plumbing and drain company is reliability. Plumbing Plus fulfills this responsibility with their experienced and knowledgeable staff. With decades of collective experience, the Plumbing Plus team can carry out all kinds of projects from water heater installation to drain repairs. The staff always works with the latest tools and equipment to ensure the highest quality of service and outcomes.
Commercial Tankless Water Heaters
Plumbing Plus specializes in the installation and maintenance of tankless water heaters. These heaters are designed to be energy-efficient and last for a long time. Unlike traditional water heaters, which require a tank to keep gallons of water heated, tankless water heaters have a high-powered heater that activates on demand and uses instant water heating for a faster flow of hot water. Plumbing Plus technicians are experts in setting up tankless water heaters for commercial use and will provide valuable advice to ensure the best setup for your specific needs.

We strive to put a smile on every customers' face and provide 5 star service.

24/7 Emergency Services
We know that emergencies happen which is why we are available when you need us.

Personalized Service
We provide a boutique, personalized experience to every customer.

Utilize Advanced Technology
We use the latest systems and technology to make every job run smoothly.

Strong Reputation
We have a good reputation for being available and reliable.

Established Business
We have been serving San Diego since 1984, with quality plumbing services.
Why You Should Choose Plumbing Plus?
Plumbing Plus is the best commercial plumbing and drain company in San Diego County. With their expertise in tankless water heater installation and their cost-effectiveness, you can trust Plumbing Plus to take care of all your commercial plumbing and drain needs. Whether you need repairs, installation, or maintenance, Plumbing Plus will always work quickly and efficiently to provide you with the plumbing and drain services you need for your commercial property.