San Diego County Commercial Toilet Repair & Replacement
San Diego County Commercial Toilet Repair & Replacement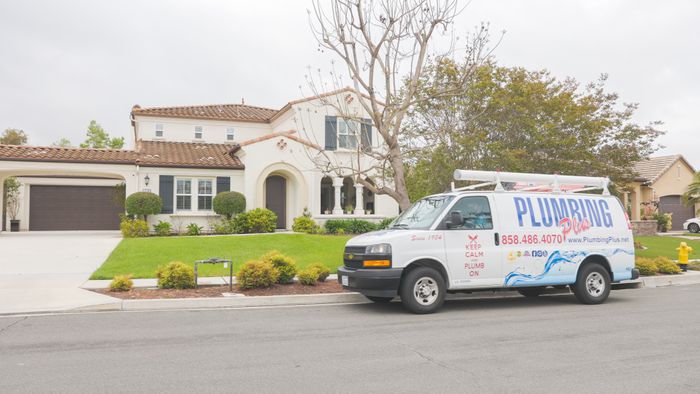 Plumbing Plus – Commercial Toilet Repair & Replacement in San Diego County, CA
When it comes to commercial toilet repair and replacement, Plumbing Plus is your trusted go-to for services in San Diego County, CA. Our team of experienced plumbing and drain experts is dedicated to providing the highest quality services for all your commercial toilet repair and replacement needs. We understand the importance of having a functioning plumbing system because not only is it necessary for everyday use, but it's also a major safety hazard if any component of your plumbing fails or malfunctions. That's why Plumbing Plus has made it our mission to offer superior repair and installation services that are tailored to fit your particular needs.
Our Capabilities
At Plumbing Plus, we've proudly been serving San Diego County with professional, dependable commercial toilet repair and replacement services for over 30 years. Our team of experienced and knowledgeable technicians is available to provide efficient repairs for toilets that have stopped working, all the way up to full replacements. We know how vital a properly functioning commercial toilet is for business operations, so our team utilizes advanced techniques and technology to quickly get the job done in a timely manner. Plus, we make sure to sanitize the area before beginning any work and provide you with a full range of services from maintenance and repair to complete restroom remodeling or reconstruction.
Value-Added Services
At Plumbing Plus, we understand that plumbing problems can be a hassle and tend to cause a lot of disruption to your business operations. To help minimize disruptions and get your business running smoothly again as soon as possible, we offer a wide range of additional services such as providing plumbing certification, allowing you to be back up and running with little-to-no downtime. Additionally, our team is available to perform regular maintenance and inspections to ensure any plumbing components you have, including your toilet, are always in peak working condition.

We strive to put a smile on every customers' face and provide 5 star service.

24/7 Emergency Services
We know that emergencies happen which is why we are available when you need us.

Personalized Service
We provide a boutique, personalized experience to every customer.

Utilize Advanced Technology
We use the latest systems and technology to make every job run smoothly.

Strong Reputation
We have a good reputation for being available and reliable.

Established Business
We have been serving San Diego since 1984, with quality plumbing services.
Why Choose Plumbing Plus for Commercial Toilet Repair & Replacement?
When it comes to commercial toilet repair and replacement, there are many reasons why you should choose Plumbing Plus for the job. From our experienced technicians to our quality materials and products, you can rest assured that you'll be getting reliable, professional plumbing services that are tailored to meet your particular needs. We also understand the importance of efficient and timely service, so you can be sure your plumbing needs are addressed and handled quickly and effectively. Our commitment to providing high-quality services and our extensive range of value-added services are sure to make Plumbing Plus your go-to choice for all of your commercial plumbing and drain needs in San Diego County, CA.