San Diego County Commercial Water Heater Installation And Replacement
San Diego County Commercial Water Heater Installation And Replacement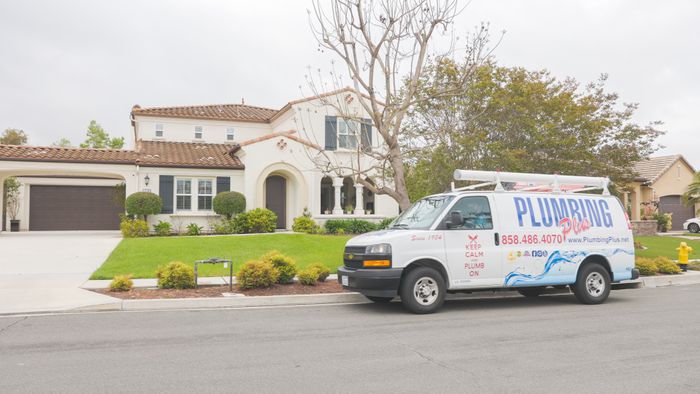 Plumbing Plus: The Best ommercial Water Heater Installation And Replacement Company in San Diego County
Plumbing Plus is a commercial plumbing and drain company that serves San Diego County, California, and surrounding areas. We provide an array of services from repair and maintenance, to installation of new fixtures. We specialize in commercial water heater installations and replacements; identifying the right model, installation of the equipment, checking for any leaks or repairs, and the proper sanitation for each and every job.
Benefits of Choosing Plumbing Plus
When you choose Plumbing Plus for your Commercial water heater needs, you can rest assured that you're receiving the best service. Our service professionals are certified and trained to accurately identify the right model of equipment for your project. We have access to the latest tools and can provide on-the-spot replacement and repairs if needed. With our on-site installation and repairs, there will be no need for costly downtime from lack of hot water.
Our team of experienced professionals will provide quality work and friendly customer service. We know that your time is important, so we guarantee your work to be completed in a timely manner. We also offer fast and reliable emergency response to make sure that your plumbing needs are addressed.
Our Services
We offer commercial water heater services such as:
Installation of New units
Repair and Maintenance
Replacement of Old Units
Troubleshooting and Detection Services
Cleaning and Sanitation
Pipe Replacement
Our goal is to make sure that your plumbing needs are taken care of and that you are completely satisfied with our service.

We strive to put a smile on every customers' face and provide 5 star service.

24/7 Emergency Services
We know that emergencies happen which is why we are available when you need us.

Personalized Service
We provide a boutique, personalized experience to every customer.

Utilize Advanced Technology
We use the latest systems and technology to make every job run smoothly.

Strong Reputation
We have a good reputation for being available and reliable.

Established Business
We have been serving San Diego since 1984, with quality plumbing services.
Why You Should Choose Plumbing Plus?
By choosing Plumbing Plus, you are getting quality service without breaking the bank. We are a family owned and operated business, with great customer service and fast response times. When it comes to Commercial water heater installation and replacements, trust Plumbing Plus to take care of your plumbing needs properly and promptly.