San Diego County Commercial Water Heater Repair And Maintenance
San Diego County Commercial Water Heater Repair And Maintenance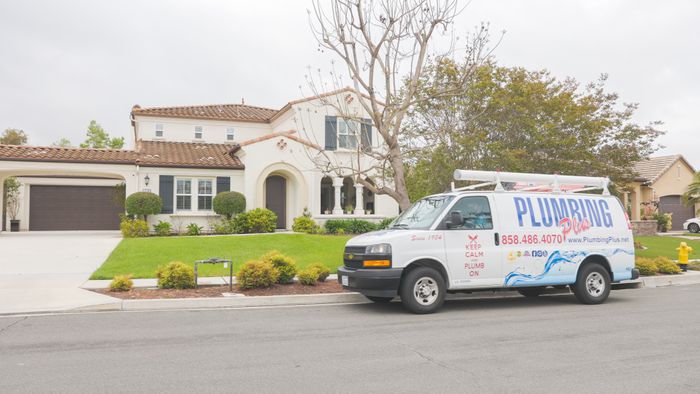 Plumbing Plus: The Best Commercial Water Heater Repair And Maintenance Company in San Diego County
Plumbing Plus is the premier commercial plumbing and drain company servicing San Diego County, California, and beyond. With years of experience in the industry and an unparalleled commitment to customer service, we're the go-to choice for all your commercial water heater repair and maintenance needs.
Professional and Experienced Team
At Plumbing Plus, we believe in providing our clients with top-notch service and solutions that are tailored to meet each individual's needs. Our team of experienced and certified plumbers have the skills, knowledge, and understanding to create long-term, cost-effective solutions for any issue. We proudly offer repair and maintenance on all types of water heaters, from tank to tankless systems. Our team also specializes in trash chute repairs and leak detection services. We have the skills and resources to fast and efficiently diagnose, identify, and repair any plumbing-related issue.
Quality Products and Competitive Pricing
We understand the importance of utilizing quality materials in all of our work. It's for that reason the products we install in our customer's water heater repair and maintenance projects are of the highest quality. We also make sure to stay up-to-date on the latest innovations in the industry, ensuring our customers are receiving the best possible solutions available. To further demonstrate our commitment to our customers' satisfaction, we offer competitive pricing and convenient payment options.

We strive to put a smile on every customers' face and provide 5 star service.

24/7 Emergency Services
We know that emergencies happen which is why we are available when you need us.

Personalized Service
We provide a boutique, personalized experience to every customer.

Utilize Advanced Technology
We use the latest systems and technology to make every job run smoothly.

Strong Reputation
We have a good reputation for being available and reliable.

Established Business
We have been serving San Diego since 1984, with quality plumbing services.
Why You Should Choose Plumbing Plus?
At Plumbing Plus, we understand the importance of efficient and timely service and strive to meet and exceed our clients' expectations every step of the way. With our years of experience in the industry, competitive prices, and outstanding customer service, Plumbing Plus is the go-to choice for all your commercial water heater repair and maintenance needs. Contact us today to learn more about what we can do for you.