San Diego County Commercial Water Line Services
San Diego County Commercial Water Line Services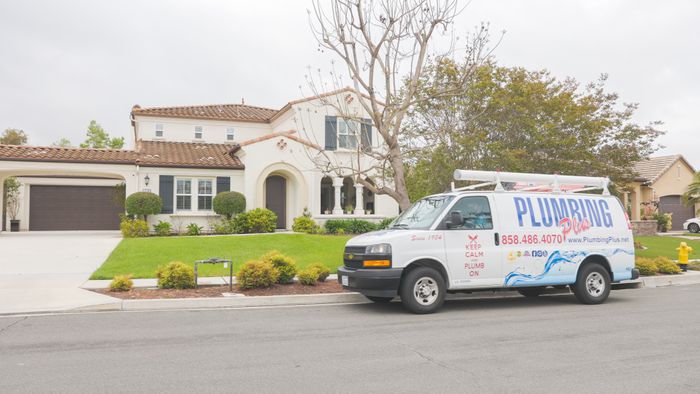 Plumbing Plus: Commercial Water Line Services in San Diego, CA
Plumbing Plus - the leading commercial plumbing and drain services provider in San Diego, CA, and beyond. Plumbing Plus has over a decade of experience in providing highly reliable plumbing and drain services to commercial clients. We have a strong commitment to providing the highest quality service and the most reliable products, from the most experienced plumbers and drain professionals. Our services encompass all of your commercial water line needs, including installation, replacement, repair, and maintenance services.
When it comes to commercial plumbing needs, there's no match for Plumbing Plus. Our team of experienced plumbers and drain technicians are the most knowledgeable, dependable, and here to help you get the job done quickly and accurately. We take pride in delivering superior quality services and products while delivering superior customer service. We strive to make sure our clients are satisfied with the work we provide.
Why Choose Plumbing Plus for Commercial Water Line Services
There are many reasons why you should choose Plumbing Plus when it comes to commercial water line services. The first is that Plumbing Plus is a top-tier commercial plumbing and drain service provider with over 30 years of experience. We're licensed, and insured, and have a team of highly knowledgeable and experienced plumbers and drain technicians. We make sure that every job is done right the first time and that all of our services and products meet industry-leading standards for quality, safety, and reliability.
Our Commercial Water Line Services
Plumbing Plus specializes in a variety of commercial water line services, such as installation, replacement, repairs, and maintenance. We understand how important it is to have reliable and efficient water line services that are completed quickly and accurately. That's why we always make sure that our services are backed by our commitment to quality and customer service.
Installation – Plumbing Plus has the experience, expertise, and knowledge needed to handle all commercial water line installation jobs. Whether you need your water line installed for the first time or you're looking to upgrade an existing system, we can help. We use the best materials and the latest technologies to make sure that all of your water line installations are of the highest quality and the most reliable.
Replacement – If your commercial water line has become worn or outdated, Plumbing Plus is here to help. We can easily replace any water line quickly and accurately to ensure the best possible results. Our team has the experience and knowledge needed to correctly replace any type of commercial water line.
Repair – When it comes to repairing a commercial water line, you can count on Plumbing Plus. Our experienced technicians can accurately diagnose any water line issue quickly, saving you time and money. We have the right tools and equipment necessary to make sure that your water line is repaired correctly.
Maintenance – Plumbing Plus doesn't just install and repair water lines. We also specialize in preventing problems before they even start. Our commercial water line maintenance services are designed to help you maintain your water lines in the long term. This helps to reduce the risk of costly repairs in the future.

We strive to put a smile on every customers' face and provide 5 star service.

24/7 Emergency Services
We know that emergencies happen which is why we are available when you need us.

Personalized Service
We provide a boutique, personalized experience to every customer.

Utilize Advanced Technology
We use the latest systems and technology to make every job run smoothly.

Strong Reputation
We have a good reputation for being available and reliable.

Established Business
We have been serving San Diego since 1984, with quality plumbing services.
Chose Plumbing Plus
Having the right commercial water line services is crucial for any business. That's why you should turn to Plumbing Plus for all of your commercial water line needs. With our unmatched experience, expertise, and customer service, you can rest assured that all of your water line services will be done quickly, correctly, and with superior quality. We guarantee satisfaction and make sure that our customers are pleased with the work we provide. Contact us today to learn more about how Plumbing Plus can help your business with its commercial water line needs.