San Diego County Commercial Water Quality Service
San Diego County Commercial Water Quality Service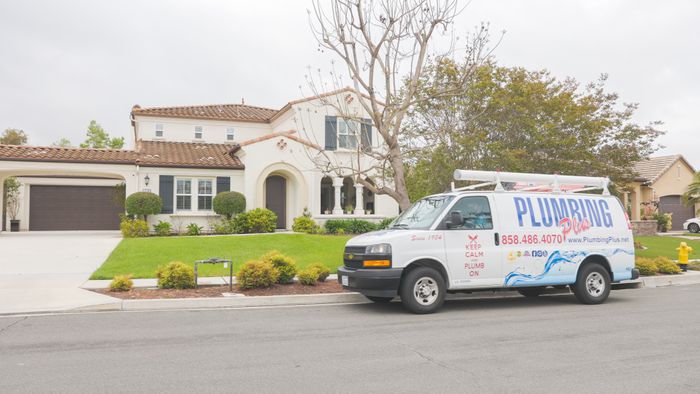 Plumbing Plus: Commercial Water Quality Service in San Diego, CA
When it comes to commercial plumbing and drain services, businesses in San Diego rely on Plumbing Plus. Our experienced team of technicians have the skill and knowledge to provide comprehensive drainage and water quality solutions, taking the worry out of business operations.
Full-Service Plumbing Solutions
Businesses in San Diego rely on Plumbing Plus for all their commercial plumbing and drain service needs. We are a full-service plumbing company and can handle any job, big or small. From installing complex piping systems to troubleshooting minor plumbing issues, our experienced technicians can handle it all with the highest level of competence. Whether you require installation, maintenance, or emergency service, we can perform the job efficiently and in a timely manner.
Drain Installation, Repair, and Maintenance
Plumbing Plus is the go-to source for all your commercial drain installation, repair, and maintenance needs. Our technicians are well-versed in all types of drain systems and can safely install, repair, and maintain your drain system to ensure it is functioning at peak efficiency. Our selection includes a full range of drain system products, from residential drains and grease traps to commercial drains and blockages. We are also certified to inspect, locate, and repair potential sewer issues, so you can have peace of mind knowing your plumbing system is in the best hands.

We strive to put a smile on every customers' face and provide 5 star service.

24/7 Emergency Services
We know that emergencies happen which is why we are available when you need us.

Personalized Service
We provide a boutique, personalized experience to every customer.

Utilize Advanced Technology
We use the latest systems and technology to make every job run smoothly.

Strong Reputation
We have a good reputation for being available and reliable.

Established Business
We have been serving San Diego since 1984, with quality plumbing services.
Water Quality Assessments and Solutions
At Plumbing Plus, we understand the importance of water quality and take necessary steps to ensure the highest possible standards. From assessing pH levels to testing for contaminants, we can provide the comprehensive water quality solutions necessary to protect your business. We have advanced technologies and the expertise to provide solutions tailored to your business and industry needs, making sure that all water used is of the highest quality for the safety of your customers and employees.
These are just a few reasons why commercial businesses in San Diego can rely on Plumbing Plus for all their plumbing and drain needs. With years of experience in the industry, we are proud to be considered the go-to source for all commercial plumbing and water quality solutions in San Diego. Contact us today to find out how we can help.