San Diego Tankless Water Heater
San Diego Tankless Water Heaters
Are you tired of running out of hot water in your home or business? Look no further than Plumbing Plus, your trusted San Diego plumber for all your tankless water heater needs. We specialize in tankless water heater repair, installation, and maintenance, ensuring that you never experience the frustration of a cold shower again. Get a free quote today!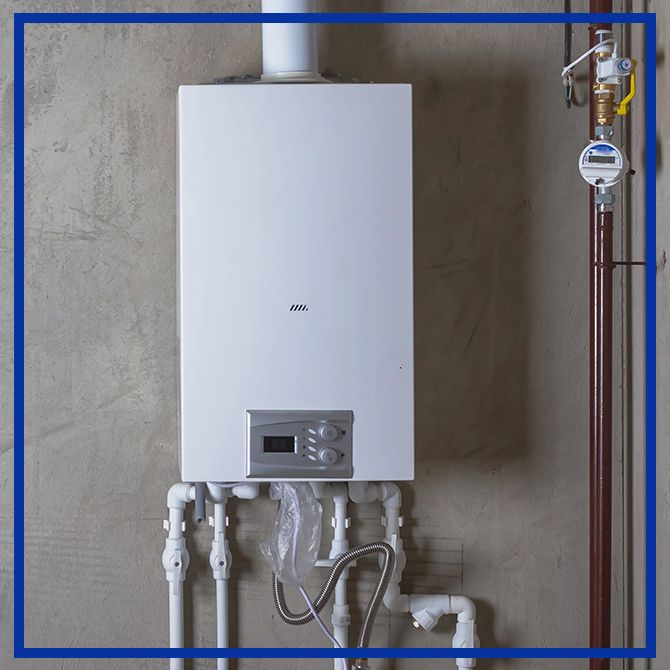 Why choose a tankless water heater?
Say goodbye to bulky storage tanks and hello to endless hot water. Tankless water heaters, also known as on-demand water heaters, provide a constant supply of hot water whenever you need it. Unlike traditional water heaters, they heat water as it passes through, eliminating the need for a storage tank. This not only saves valuable space in your home but also reduces energy consumption and lowers your utility bills. Get $250 off a tankless water heater installation today!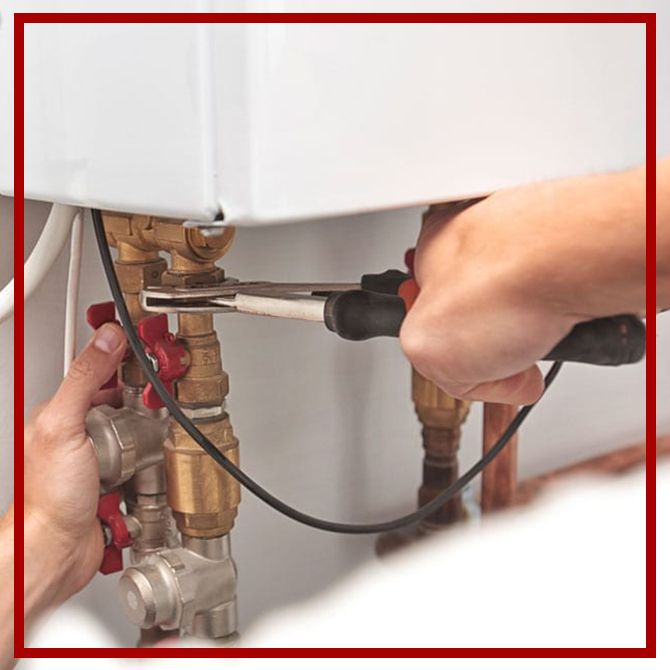 San Diego Tankless Water Heater Repair
If your tankless water heater is acting up, trust our experienced technicians to diagnose and fix the problem promptly. We understand the inconvenience that a malfunctioning water heater can cause, which is why we offer quick and efficient repair services in San Diego and the surrounding areas. Our skilled plumbers are trained to handle all makes and models, ensuring that your tankless water heater is up and running in no time.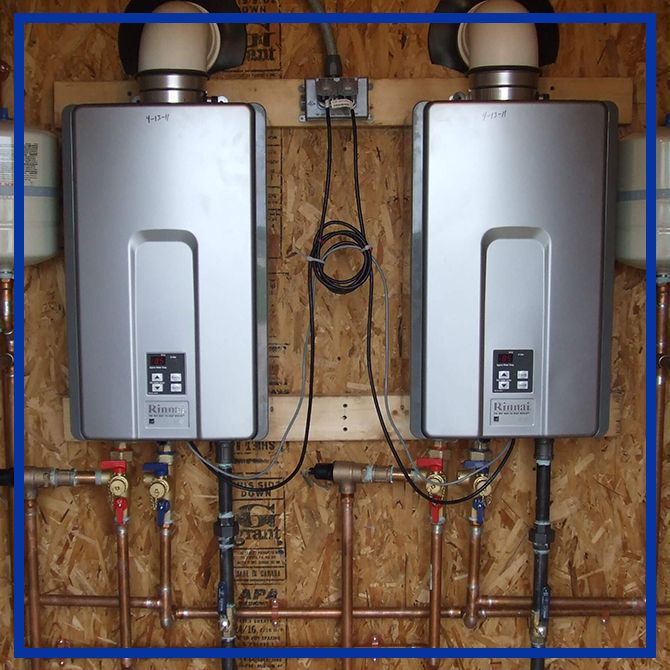 Tankless Water Heater Installation in San Diego
Ready to upgrade to a tankless water heater? Plumbing Plus is here to help. Our team of experts will assess your specific needs and recommend the perfect tankless water heater for your home or business. With our professional installation service, you can rest assured that your new system will be installed correctly and efficiently, providing you with years of reliable hot water.
Choose Plumbing Plus, your trusted San Diego Plumbing Company
At Plumbing Plus, we pride ourselves on delivering top-notch service and exceeding customer expectations. As a local San Diego plumbing company, we understand the unique needs of our community and aim to provide personalized solutions tailored to your specific requirements
Contact us today for a free quote or schedule a house call with one of our friendly technicians. Let us take care of your tankless water heater needs so that you can enjoy the benefits of endless hot water. Trust Plumbing Plus, your reliable partner for all your plumbing needs in San Diego.